Who is it for?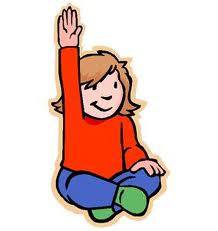 Useful at any level and in any context for encouraging and enlivening discussion during plenaries.
Outline of the idea:
I use this technique every time I need to enliven a plenary.  I pick a student, "Michael", who I know from previous lessons is reasonably secure on the topic in hand but is hanging back letting others do all the contributing.
I then pose my question, wait for the usual keen students to raise their hands (and the usual suspects, including Michael, to clamp their hands closer to their sides and slide a little lower in the seats) and then with a big encouraging smile say "Michael, wonderful, well done for raising your hand – what would you like to say ?".
Michael, disturbed from his reverie, sits up, flustered, guilty smile on face (at being caught napping) "..but I didn't have hand up…", laughter from class, more smiles from me "what would you like to say Michael..?" and Michael is cajoled into an answer.
Class laughs again, other usual suspects start paying more attention, atmosphere enlivened, discussion improves….Try it!